About Us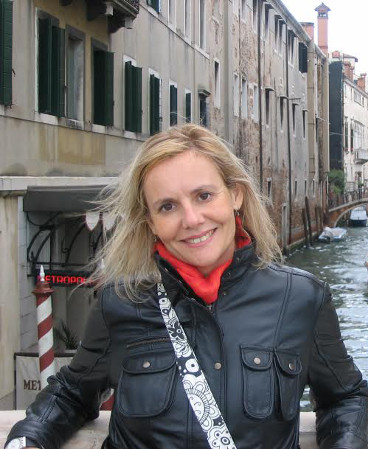 Let me introduce mylself:. My name is Susana SolSolé, I am a native Barcelonan, born and raised in the city and a passionate tourist guide. I was born in Barcelona city, and even though I lived in other wonderful places such in Italy and Israel, I must admit that my heart will always remain in Barcelona, my city and the one of my ancestors.
My original background comes from the Law school: after studying history and literature I studied Law for 6 years and later on I got an MBA degree in International Business. But soon I realized that I had to share with others my real passion, the love I feel for my place, for its art and history, so I prepared myself to become a Licensed Tourist Guide of Catalonia in 2002. Since then, I haven't stopped sharing my passion, the love for every single corner of my country with many people that come from all over the world to see, listen and above all, feels the marks pf our past that remained sharing the present with us more than 2000 years.
Currently I work as an official guide of Catalonia, mainly in Barcelona city and Girona, specialized in Jewish Heritage. I dedicate 20% of my time to work as a Family and Elderly Law Attorney pro bono. I like law, but guiding is my passion!!
More Information
Personally I am a founder member of one of the youngest Jewish Congregations in Barcelona, and participates actively in its activities and the activities organized by other congregations. I have also collaborated with Red de Juderías-Caminos de Sefarad, an organization that promotes the preservation and spreading of Jewish Heritage in Spain. I am certified and member of Rango.
I am also a member of the Spanish Hebraist Association, participating in Congresses, forums and constantly updating my knowledge about the Jewish past in Spain and the spread of Jewish communities through Europe after the expulsion on 1492. I am a member of APIT Barcelona (Association of Professional Tourist Guides of Barcelona) and I speak Spanish, Catalan, English, Italian, French and Hebrew.I really love what I do for living, but besides I like cinema, reading novels, meeting with friends in a different bar every time, discovering new restaurants with my husband Ilan and playing accordion.I confess that I am learning new things constantly, and every single day I feel grateful to exchange valuable information and feelings with other people with the objective that they will fall in love and enjoy my place the same way I do.